The Hottest Coffee Trends in 2018 for Dieting, Health, and Entertainment!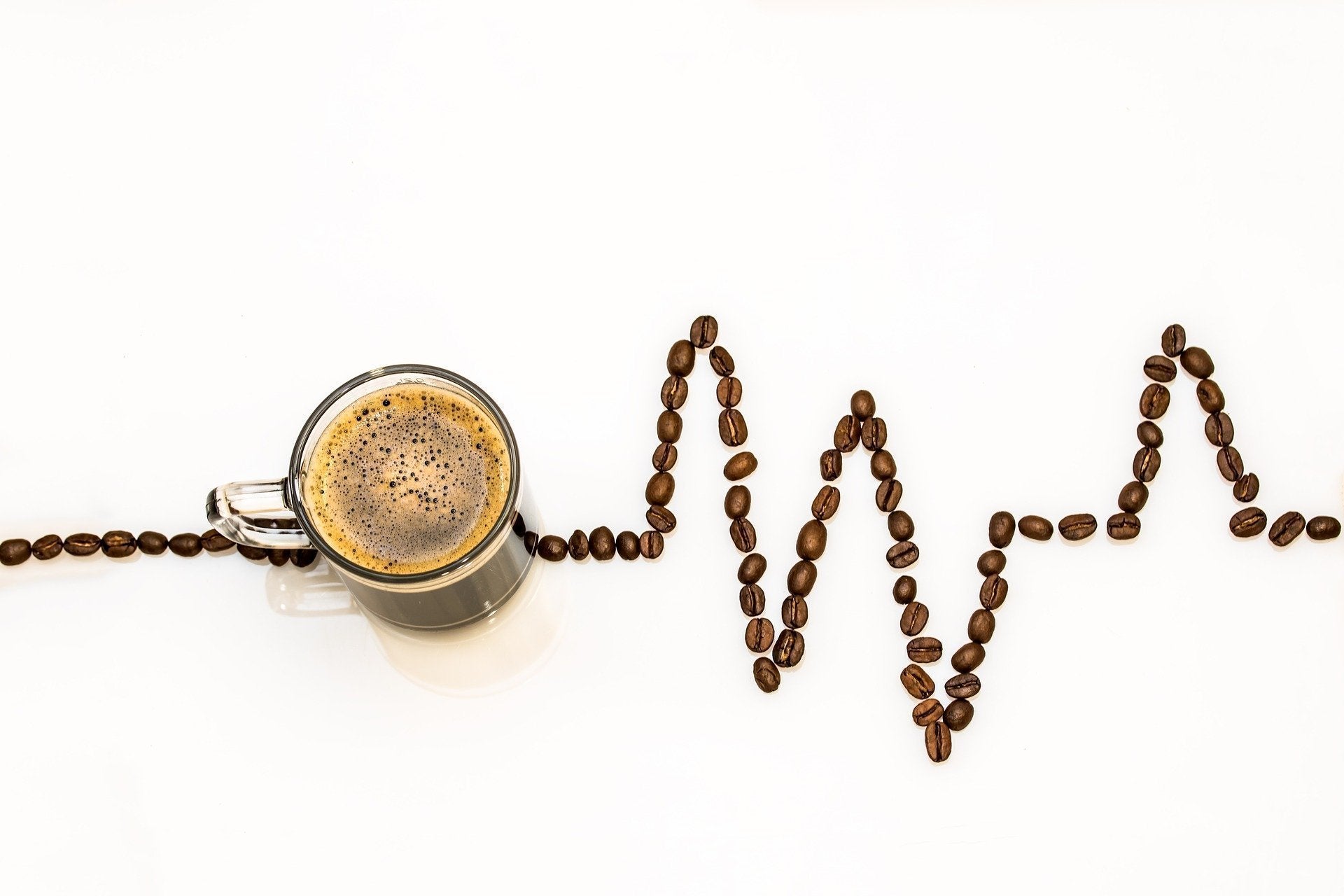 When it comes to trends, every industry seems to have them, not just coffee. In some cases, like fashion and design, trends come and go. In other sectors such as food and beverage, some trends are short-lived - kind of like the publics' fascination with the newest, latest, and greatest diets. But there are many trends in the food and beverage industry that continue to grow and evolve. That seems to be the case with the coffee industry. It's crystal clear if you follow the industry news about coffee and coffee trends, you see how each new wave introduces coffee lovers, coffee shop owners, and businesses of all sizes that sell coffee beans, beverages and coffee making accessories. 
The National Coffee Association is the nation's trade organization that represents all aspects of the coffee industry. The NCA dates its beginnings to 1911, and that makes it one - if not the oldest trade organization in the United States. The organization held its 2018 Convention in New Orleans between March 15-17, 2018. We can learn a lot about current and anticipated industry trends from things that participants and attendees observed at the convention. Those trends may prove to be helpful to coffee shops and small to mid-sized local coffee roasting businesses.  
A New Coffee Trend which Embrace the Latest Diet Crazes
If you consider yourself a purist or snob when it comes to coffee, you may find it hard to wrap your head around this new trend. According to Coffee Business Intelligence, adding a tad bit of butter to coffee is one of the trends that's going to storm the coffee industry. They may have underestimated how soon coffee drinkers would embrace that trend. Now that the Keto diet is all the rage, followers are jumping on the bandwagon in search of tricks that can help them lose weight, feel better, more energetic, and more alert. One of those ways is through the addition of butter or coconut oil to black coffee. While it does add calories to coffee, people who do it swear by the benefits they reap from adding a medium-chain triglyceride to their coffee. Some of the positive benefits include:
Appetite suppression
Greater and longer lasting alertness
People don't experience the discomfort that's typical of caffeine crashes.
Coffee Cherries (Called Cascaras) Trending Towards A Medicinal Use Case
We've talked about the coffee cherries that contain coffee beans. The soft shell that holds those beans is referred to as cascaras. Entrepreneurial health enthusiasts are discovering that cascaras in a variety of forms (including tea made from the cascara skins and adding ground up cascara to flour.)
According to Michigan Medicine (of the University of Michigan), cascara is used as a stimulative laxative because it encourages the bowel muscles to contract to help alleviate the discomfort of constipation. There are two types of herbal laxatives: stimulating and bulk-forming. Cascara belongs to the former, but it is milder than many of the other herbal stimulant laxatives. The description adds a disclaimer to say that other than its use as a laxative, there probably aren't any scientific studies that would support the use of Cascara for any other purpose in traditional medicine.
Starbucks is swift to embrace coffee trends, so it isn't surprising to learn that the company introduced Cascara Lattes as a limited-time offering alongside the rest of their coffee beverages. Coffee lovers can experiment with their favorite coffee blends or single origin varieties to craft their own signature coffee cocktails. 
Coffee in Cocktails and 1 Coffee Cocktail Recipe Favorite
Irish Coffee was a wildly popular drink in bars back in the 1970s -, especially in Irish bars. It isn't a fancy drink, and it isn't very creative. It's just a drink that's made by adding Irish cream liqueur to coffee. 
But one way a business can win their customers' hearts is by offering them a beverage that speaks to the consumers' desire to socialize. If (or when) business owners who have liquor licenses get creative to appeal to the foodie instincts of their customer base by offering cocktails that are made with coffee, they may hit the food and beverage jackpot.
LavAzza Magazine posted a recipe for an Espresso Martini that dresses up the bold and strong flavor of Italian espresso. The ingredients include an 8.4-ounce cup of fresh espresso, a teaspoon of sugar, and one ounce each of vodka and hazelnut liquor. Pour the sweetened coffee into an ice-filled cocktail shaker. Then add the Frangelico (hazelnut liqueur) and vodka and shake until the drink is well blended.
Nitrogen-Infused Coffee: The Newest Trend
Nitro coffee is a simple concept that creates a tremendous visual and gustatory impact on people who try it. Adding the gas to brewed coffee creates a froth (like the milk froth you get when you drink cappuccino), but it also makes the coffee taste creamier. Creative chefs around the world like to showcase their cooking skills and one of the ways they do that is through the use of liquid nitrogen to rev up the impact of their dishes. The best thing about nitro-infused coffee is the fact that you get this delightful sensory experience when you drink it, but the nitro doesn't add any calories to your beverage. Like Cold-Brew, nitro-infused coffee is finding its way to typical and atypical stores that sell coffee or coffee beverages where it is even sold in ready-to-drink cans.
If you're ready to embrace one of the latest coffee trends or try something different, look to our any of our coffee guides, including the Approach to Roasting Coffee for help in selecting a single origin variety or one of our unique blends. Excellent tasting coffee always starts with the freshest, expertly roasted beans.
Source
https://coffeebi.com/2018/07/19/the-new-coffee-trends-set-to-dominate-the-market-in-2019/
https://www.baristainstitute.com/blog/emmi-kinnunen/january-2018/coffee-trends-2018-cold-brew-super-coffee
https://dailycoffeenews.com/2018/03/21/current-coffee-consumer-trends-inside-the-ncas-2018-report/
https://www.thekitchn.com/have-you-tried-nitro-coffee-the-iced-coffee-thats-served-on-tap-222985
https://www.webstaurantstore.com/blog/2356/top-coffee-trends.html
http://www.nccusa.com/coffee-shops-guide-2018-coffee-trends/
https://www.noblypos.com/blog/five-coffee-shop-trends
http://blog.getreup.com/5-of-the-hottest-coffee-trends-for-summer-2018
https://revelsystems.com/blog/2018/01/20/2018-coffee-trends/
https://www.drinkcoffee.com/coffee-trends/
https://draxe.com/nitro-coffee/
https://www.independent.co.uk/life-style/coffee-trends-2018-flat-white-espresso-martini-milk-alternatives-nitro-filter-cascara-a8278586.html
http://discoverfoodtech.com/trends-from-coffee-industry-coffee-trends-2018/espresso-martini/
https://www.lavazza.us/en_US/magazine/inspiring-cooking/cook-it-right/espresso-martini.html
https://www.businessinsider.com/why-cold-brew-coffee-nitrogen-bubbles-tastes-better-2015-8